If you're looking for a one-size-fits-all approach to marketing/communications, this is not the agency you're looking for. The Jones and Thomas team works on tailor-made solutions to help your company stand out in any medium.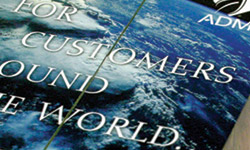 ADM Customer Communications Campaign (C3)
The campaign combines internal and external elements to communicate the importance of ADM's people, products, and services to the international foodservice manufacturing marketplace.